Business Process Automation
We're Changing the Back Office…
with Innovation and Business Value…
Accuracy
Double Digit Reduction in Error Rates Consistently.
Reliability
Services provided 365 days a year, 24 hours a day.
Audit Trail
Fully Maintained Logs Essential for Compliance.
Affordability
Subscription Based Pricing Lower than You Think.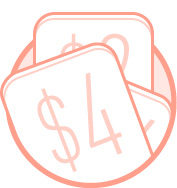 Finance & Accounting
Month End Close
Reconciliations
Reclassifications
Consolidations
Procure to Pay
Customer & Vendor Setup Customer Care
Customer Portal
Inventory
Sales Orders
Shipping Status
Quote, Invoice and Contract Management
Returns Processing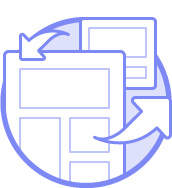 Payroll Integration
Benefits Administration
Time and Attendance
Recruiting Process
Education & Training
Compliance Reporting
Our Team of Experts work with your team using our proprietary Five Step Methodology to enable production rollout of automated business processes within four to six weeks…
One - Business Case - 2 to 3 Days
Select an existing manual process following our "Choosing the Right Business Process for Automation" guidelines.
Record the Business Process, create the Requirements document, interview the process owner, Signoff.
Build phase – Develop the business process using business rules and exception handling, perform internal unit testing.
Four - UAT - 5 Days
Business User Acceptance Testing, Refinements & Fixes, Signoff.
Five - Production - 3 to 7 Days
Promote code into production environment, perform production UAT, Signoff.
Ongoing - Monitor & Support
RPA as a Service provides 24/7 monitoring & support for automated business processes.
Reach out to learn more about how your organization can get started, including available options and pricing.
Contact us