Automation with Software Robots




We're Changing the Back Office…
with Innovation and Business Value…
Accuracy
Double Digit Reduction in Error Rates Consistently.
Reliability
Services provided 365 days a year, 24 hours a day.
Audit Trail
Fully Maintained Logs Essential for Compliance.
Affordability
Subscription Based Pricing Lower than You Think.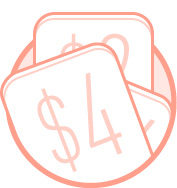 Finance & Accounting
Sales Order
Order to Cash
Reconciliations
Incentive Claim
Record to Report
Customer & Vendor Setup
Trend Tracking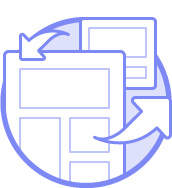 Payroll
Benefits Administration
Pay Slip Management
Time and Attendance
Recruiting Process
Education & Training
Compliance Reporting Supply Chain
Master Data Management
Source to Pay
Work Order Management
Demand and Supply Planning
Quote, Invoice and Contract Management
Returns Processing
Freight Management



Our Team of Experts work with your team using a Five Step Methodology to enable results within four to eight weeks…
One - Business Case - 5 Days
Select an Existing Manual Process that Provides the Most Business Value with Automation.
Spec out the Robot's Work using Template, Keystroke by Keystroke, Signoff.
Process Development, Unit Testing, Systems Testing, Quality Review & Signoff.
Four - UAT - 4 Days
End to End Systems Test, Exceptions Handling, Business User Acceptance Testing, Signoff.
Five - Production - 1 Day
Promote Code into Live Environment, Add to Robot Management Tool, Test and Monitor.
Ongoing - Monitor & Support
We Monitor the Software Robot with You to Ensure ROI & Support to Ensure Smooth Sailing.


We would like to bring lunch to your office, or just do a virtual meeting if that's more convenient for you, and show you this sophisticated technology in action!

See the Software Robot in Action!